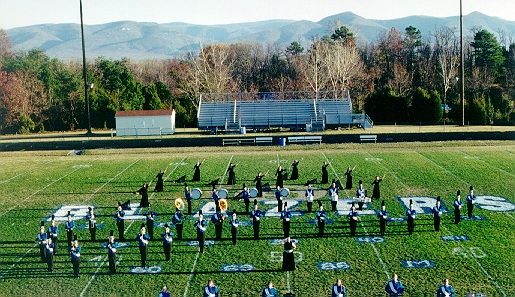 * Marching * Percussion Ensemble * Concert Band * Symphonic Band * Jazz *
Band has been an integral part of my life for years. The band program at Spotswood has given me wings to see what music really is. Through it, I have learned how to appreciate music and how to make it.
Though I began as a frosh playing flute, I picked up clarinet my junior year. I have also experimented on french horn and percussion, but obviously, my skills thus far have not developed as much.